Shipping Information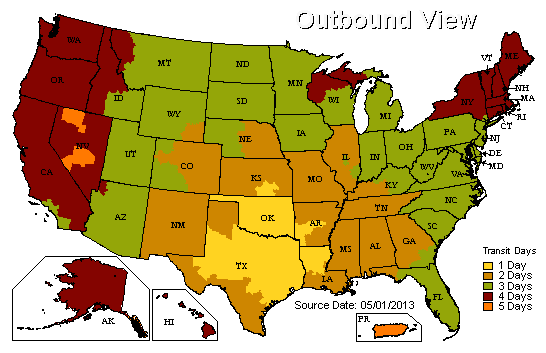 UPS - Driveswarehouse Shipping Carrier
Free Shipping on orders over $350.00
Driveswarehouse uses UPS as major shipping carrier to deliver orders nation wide and international. On every web page with every product type - Drives, Motors, Combo, Panels, Starters and Accessories, there is a function called "Calculate shipping cost" - it connects to UPS and gets the price that UPS would charge to ship that order based on the weight and/or size of the products ordered, and the origin and destination of the package. It returns real time UPS up-to-today shipping rates such as,

UPS Ground $11.09
UPS 3-Day Select $14.18
UPS 2nd Day Air $21.01
UPS Next Day Air Saver $30.10
UPS Next Day Air Early AM $74.33
UPS Next Day Air $34.55
(The above list is just sample only, not real rates.)

Customer can select any shipping method they prefer.

Some of the products are maybe qualified for free shipping and they are available when customer is ready to checkout or call our support 1-888-476-5944 Or 214-363-7245 (Both lines open 7 Days) to get more details.

Our preferred carrier for Shipping is UPS. If you prefer shipment with another carrier, we recommend you call the carrier (other than UPS) direct and arrange pickup at our warehouse to avoid freight surcharges. Orders received on Saturday requiring Monday delivery are shipped via. FedEx Next-Day Air only. All freight charges are prepaid and added to the invoice, which includes Insurance and Handling fees.